iDeal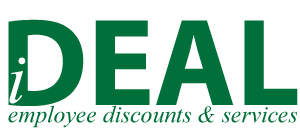 Request to Participate in iDeal - Step One
The University of Texas MD Anderson Cancer Center ("MD Anderson") has established an Employee Discounts & Services Program ("iDeal") whereby certain providers of products and services are permitted to offer their products and services to employees of MD Anderson with an added value or at a discounted rate.
To participate in iDeal, a provider (or authorized agent) must complete a Request to Participate in iDeal. Fax or mail a signed copy of this request to MD Anderson for review by the iDeal Coordinator. The email address you provide will be used by the coordinator to confirm your acceptance to iDeal.
Questions concerning iDeal should be directed to the iDeal Coordinator at the following email address: discounts@mdanderson.org.
Instructions
Step One
Fill out Acknowledgment form.
Step Two
Fill out Vendor Application form.
Step Three
Upload discount PDF file.
Step Four
Print your completed Vendor Application form and return hard copy with original signature to:
iDeal Program – Unit 1617
MD Anderson Cancer Center
P.O. Box 301407
Houston Texas 77230-1407
or fax to 713-745-7165
or send scanned file as a pdf with any pdf flyers to discounts@mdanderson.org
Please Note
An incomplete form will cause a delay in listing your product or services on UT MD Anderson's iDeal website.
For assistance with this form, contact discounts@mdanderson.org.