Employee Discounts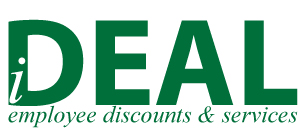 Employee Discounts
Welcome to your iDEAL employee discount site.
Just because a vendor is listed on this website does not guarantee the best deal, nor is any warranty implied or guaranteed by The University of Texas MD Anderson Cancer Center or the UT System. Shop wisely and compare prices and service reputation before you buy.
Participation details: Vendors may require you to show an employee ID badge or other form of identification to obtain a discount. Not all discounts may be available to retirees.
ATTENTION POTENTIAL VENDORS:
In order to provide our employees with discounts that add value there are restrictions as to the type of vendors that may participate. Single proprietor vendors such as therapists, consultants, realtors and lawyers will not be featured due to staff limitations and duplication of services. MD Anderson currently already offers counseling and legal assistance referrals through the Employee Assistance Program.
Vendors must allow follow our institutional values of caring, integrity and discovery and support our mission of Making Cancer History. Vendors may be removed from the site at any time. Third party vendors are not allowed to participate.
Interested vendors can email Discounts@mdanderson.org to request an application form.
If you see an auction item you want to keep track of, you can add it to a Watch list. You will receive an email when a bid is entered for an item on your Watch list.
Click here to set up your Watch list.