Top
Directions & Maps
Pickens Academic Tower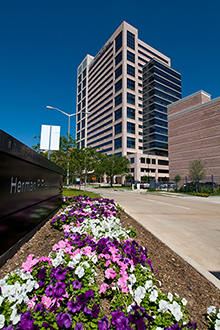 The Research Medical Library is located on the 21st Floor of the Pickens Academic Tower, 1400 Pressler Street. Public parking is available in Garage 2 or Garage 10.
Public and staff may enter the building via the following routes:
Main entrance on Pressler Street ground floor.
Level 3 skybridge. The skybridge may be accessed from Garage 17, the Rotary House, the Faculty Center, the Main Building, and the Mays Clinic.
Mailing address:
Research Medical Library
Unit 1499
The University of Texas MD Anderson Cancer Center
P. O. Box 301402
Houston, Texas 77230-1402

Physical Location:
Pickens Academic Tower,
21st Floor
1400 Pressler Street
Houston, Texas 77030-3722
Google Map Location of the Research Medical Library - Pickens Tower
Overview of Houston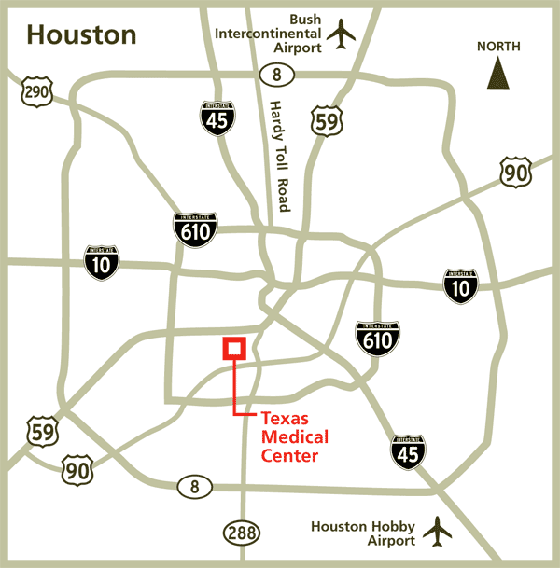 MD Anderson Campus Map (With Library location)

For a larger map click here.