Top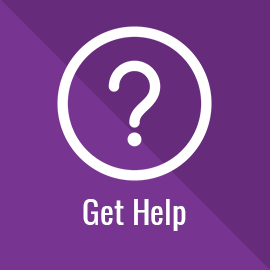 The library is here to help. We have some tips below to get you started. This page is intended to answer some of the questions you might have when coming to the library website. Is your question not answered here? Contact us through email , chat , phone , or check our FAQ .
On this page:
---
Contact Information
The library is currently closed, but staff are online and here to help. Staff are available from Monday through Friday, 8:00 AM to 6:00 PM.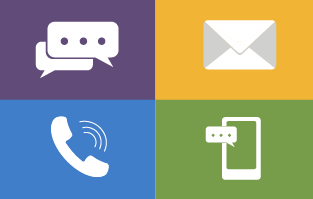 ---
Navigating the Website
Need help finding something on the website? Here's what you can find in each section:
---
Finding an eBook
To find an eBook, use our library search. On our homepage, you can find a search box to this feature a bit down the page, under "Search the Library".
Click on the magnifying glass.
A drop-down will appear: Articles, Books, and More.
Select eBooks from the drop-down.
Type in the your search terms in the search box - this can be a keyword, author, title, or many other options.
Click on the magnifying glass again to begin your search.
Select Available Online to be taken directly to the eBook or the eBook's title to find out more information about it.
---
Accessing an article the library doesn't own
The library can request copies of articles we don't own through our Interlibrary Loan service. This service is free to you. To request an article:
Use our library search to find the article.
Click on the article
Click on Request Item via Interlibrary Loan
Login to Interlibrary Loan with your MD Anderson username and password
Your request form should already be filled out with your article's information
Check that the information is correct, make any necessary changes, and click on submit request
Library staff will process your request and you will receive an email when your article is available
---