Top

Historical Resources Center
This is MD Anderson
Showcasing the Heart and Spirit of the Institution
At the HRC, we not only preserve facts and figures about the institution. The true story of MD Anderson includes the more difficult-to-define features that make MD Anderson unique: the spirit and drive of MD Anderson people and the culture that continues to make this a great institution.
We create products from our collections that express the institution's true character. We might use our collections of photos and artifacts, or audio or text excerpts from the Making Cancer History® Voices Oral History Collection . On this pageyou can explore sample products that we believe bring the MD Anderson spirit to life.
The MD Anderson has an intense sense of mission. Everybody at the MD Anderson knows what the mission is. We're eradicating—eliminating cancer. We understand our mission, and each of us understands what we're doing here to achieve that. That's true whether you are the professor of medicine or the woman who is cleaning the room after the patient has been discharged. That understanding of mission is missing in most medical institutions. [M]ost medical institutions have trouble defining their mission other than, 'We're here to do good' and they don't push the mission to the employees.
Martin Raber, MD
former Physician in Chief
Link to the full interview
---
Featured Products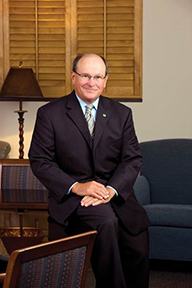 Patrick Mulvey, Vice President for Development, talks about the MD Anderson mission.

Link to the interview


Fish, Flowers and Summer Fun! Cards from the Children's Art Project Archives
Please enjoy this selection of Summer-themed cards from the Children's Art Project Archives. Since 1973, people have enjoyed receiving cards designed by pediatric patients from the University of Texas MD Anderson Cancer Center's Children's Art Project.

Check out more online cards here.