Top

Historical Resources Center
Beyond Resiliency Training

A Special Collection of Interviews from:
Beyond Resiliency Training:
Organizational Strategies to Alleviate Burnout and Increase Wellness in Academic Medicine
A Landmark Symposium addresses an epidemic: In response to the steadily rising rates of physician burnout in academic medicine and healthcare in general, the University of Texas System brought together thought leaders to discuss the most current perspectives on the causes of this crisis and its solutions. Far from a purely individual experience, clinician exhaustion and disengagement has an impact on patients, students, and healthcare delivery systems. Symposium presenters located the drivers of burnout in healthcare systems and focused on solutions that require new forms of leadership, creative workflow processes, and organizational change. The symposium was initiated by the Health Affairs Committee of UT System's Faculty Advisory Council. It was held on September 25-26, 2017, at MD Anderson Cancer Center in Houston, Texas.
For additional information on the Symposium and a welcome presentation, see tabs to the right.
A lasting resource on burnout: Videos, Symposium presentations, UT System resources. The Symposium brought together the most important researchers driving the conversation about burnout with attendees who are deeply commitment to alleviating this crisis. To capture this rich knowledge base Symposium organizers called on Heritage Services at MD Anderson's Research Medical Library, to conduct personal interviews with presenters and participants.
The result is this special collection of 14 video interviews and over 70 short clips on topics that are key to understanding and addressing the many facets of burnout. The videos are designed to inform, stimulate discussion, jumpstart brainstorming, and inspire personal reflection.
Access to the collection and supporting resources:
Symposium presentations. A number of Symposium speakers and presenters agreed to make their presentations available as permanent resource. See the tab to the right to jump to the presentations.
Please also visit the University of Texas System website for additional Symposium information and resources on burnout.
Find information about Heritage Services and the support we can offer in designing, implementing, and managing interview-based projects.
---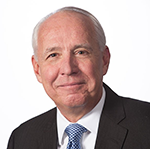 Darrell Kirch talks about the commitment to addressing burnout in the University of Texas System

Darrell Kirch, MD, CEO, Association of American Medical Colleges
---
Symposium Information and Presentations
Christina Maslach, PhD, Professor Emerita of Psychology, UC Berkeley
Tait Shanafelt, MD, Chief Wellness Officer, Stanford Medicine and Associate Dean, Stanford University School of Medicine
---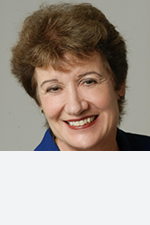 Christina Maslach, PhD
Professor Emerita of Psychology,
UC Berkeley
Presentation:
Meeting the Challenge of Burnout
---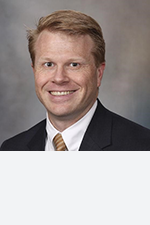 Tait Shanafelt, MD
Chief Wellness Officer,
Stanford Medicine and Associate Dean,
Stanford School of Medicine
Christine Sinsky, MD, VP of Professional Satisfaction, American Medical Association and Internist in private practice
Thomas Bodenheimer, MD, Founding Director, Center for Excellence in Primary Care, UCSF
Lucia Sommers, MSW, DrPH, Assistant Adjunct Professor, University of California San Francisco
R. Kevin Grigsby, MD, Senior Director, Member Organizational Development, Associate of American Medical Colleges
William Tierney, MD, Chair of the Department of Population Health, Dell Medical School, University of Texas at Austin
Darrell Kirch, MD, CEO, American Association of Medical Colleges
Shayna Ratner, third year medical student, Southwestern Medical School, Dallas
Susan Gaeta, MD, Internist and Affiliated Physician, MD Anderson Cancer Center
Cameron Jeter, PhD, Assistant Professor, Department of Diagnostic and Biomedical Sciences, University of Texas Health Sciences School of Dentistry
Wayne Sotile, PhD, Founder, Sotile Center for Resilience
Kathryn Burk, MD, Assistant Professor, Department of Emergency Medicine, MD Anderson Cancer Center
Erick Messias, MD, Associate Dean for Faculty Affairs, College of Medicine, University of Arkansas
---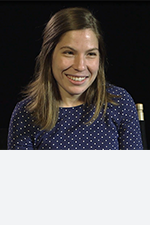 Shayna Ratner
Third-year medical Student,
University of Texas Southwestern Medical School,
Dallas, Texas
---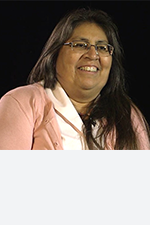 Susan Gaeta, MD
Clinical Specialist,
Department of Emergency Medicine,
MD Anderson Cancer Center
---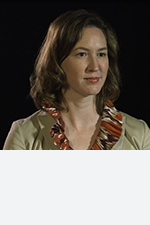 Cameron Jeter, PhD
Assistant Professor,
Department of Diagnostic and Biomedical Sciences,
UT Health Science Center School of Dentistry
---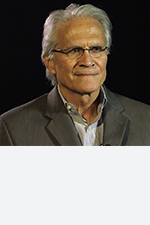 Wayne Sotile, PhD
Founder,
Sotile Center for Resilience,
Author of:
The Medical Marriage: The Resilient Physician; Thriving Physicians
(with Dr. Gary Simmons)
---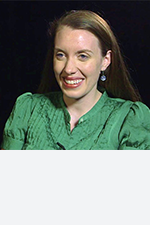 Kathryn Burk, MD
Assistant Professor,
Department of Emergency Medicine,
MD Anderson Cancer Center
---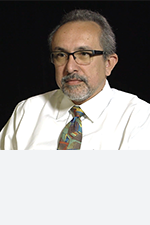 Erick Messias, MD
Associate Dean for Faculty Affairs,
College of Medicine,
University of Arkansas